"Until you've learned to ignore your inner critic, your fears will feel like reality, not illusion. Anyone can fall into this trap,"
~Christine Comaford-Lynch
Lighthouse and I have been learning more about self acceptance lately. I certainly have room for more acceptance. Almost two years ago I was lamenting my life and I was asked two questions. The first one:
Did I believe that I had a right to exist as I am.
My answer was no.
There are many reasons why I did not have a right, nor did I deserve to exist as I was. My body wasn't perfect. I was in a job I hated and unwilling to leave for now. I wasn't always able to be nice or kind especially when others weren't, I wasn't always — you name it, if I couldn't be as good at something as I thought I should be, it meant I was somehow unacceptable.
The second question, equally as difficult, was:
Did I believe that as I am is good enough? Absolutely not!
Where could I start? If I didn't believe I had the right to exist as I was, I certainly wasn't going to believe that I was good enough as I am, without changing a thing!
If had a right to exist as I was, then so did others, if I was good enough as I was, then so were others. And while I can know it is true on an intellectual level, on a feeling level I felt a mass of discomfort forming in my stomach: If everyone is theoretically acceptable what about those who hurt me or others?
If people accept themselves as they are, why would they change? What would be their motives to improve or stop hurting others? What would be my motives for becoming a 'better' human? Some of my fears are misconceptions about what acceptance of self actually means.
After a lot of thought, I boiled down the problem. I value self-improvement. If I'm not improving, than what good am I? Another misconception.
It seems to think in terms of whether or not people have value at all, is harmful to self acceptance.
So what had me on this frenetic never ending treadmill of self-improvement? The engine of self-rejection, also known as my Inner Critic.
The inner critic, while useful for some, and non-existent for others– was interfering with acceptance of myself. I couldn't understand: how I would improve if I accepted myself as I am, how would I grow and change for the better?
My inner critic isn't all bad, and it isn't all good. It is what it is, which happens to be a part of me. Here are some examples of where my inner critic has played a role in my life:
My inner critic may drive me to eat better, exercise which has a natural benefit of feeling better and my inner critic won't notice that I'm healthier. Instead, it will notice that I still have cellulite on my legs when I squeeze them and then tell me that I bad for having that. My inner critic may be part of what drove me to go to college which has been helpful in my life, but when I didn't have a 4.0, my inner critic whispered that I didn't deserve to be thought of as competent, turn up the speed on that treadmill?
My inner critic told me "why bother" because I wouldn't do something well, and sometimes I'd try, or I distracted myself from the critic's voice and sometimes I didn't bother.
The biggest advantage of my inner critic: any criticism someone had of me or anything negative someone could say about me, I've already said to myself. It made living up to my value of honesty about my mistakes easier because often times I noticed that people did not judge me as harshly as I judge myself, if at all. I don't need much protection from other's judgments these days– judgments are just opinions and everybody has one.
A year ago, my inner critic would have been trying to trip me up by telling me whatever I'm writing is stupid and it would be terrible if others thought that too. Guess what, someone *will* think that, and that's okay!
Two years ago, my inner critic would have criticized you for not criticizing me. And now, I can accept when others are please with something I do as is. My inner critic occasionally still criticizes traits in others that I don't want in myself.
I have a lot less inner critic than I used to. I still have some transformation to go– as I, like everyone else, am a work in progress. My biggest stumbling block to accepting myself, was failing every time I tried and being unable to accept failure and consequently myself and then trying harder and failing more and feeling worse which drove my critic to . . . ad nauseum.
I'll share a small example of one of the ways I took step toward self-acceptance.
One train that my inner critic enjoyed taking a ride on was this: a messy dwelling is a sign of laziness, incompetence, stupidity, clutter-bug habits, which in and of itself is another sign of mental deficiency in some way. If a messy dwelling is a mystical portal into the soul of the dweller, than that means I must be lazy, incompetent, stupid, disorganized and mentally deficient.
Rationally I knew this wasn't true, but it felt true. So I decided to act opposite to my feeling, or 'failed' on purpose. I chose not to clean my place, and every time I heard myself saying "I should" I would answer back that I was choosing not to and it did not mean any of those things, most of which have been internalized from outside sources. And eventually, the feeling of something wrong with me subsided.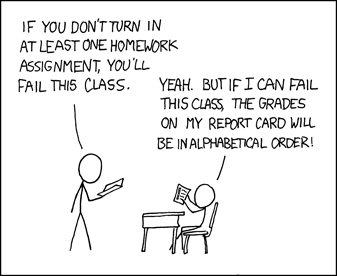 Some time later, I noticed that I was cleaning, not because I had too, but because I enjoyed the result. As the anxiety of the inner critic died down, I found more room to breath, the ability to take a break, and then listen for the joy. I suspect accepting the room as messy made room from the more positive feelings about cleaning it.
Rather than living with judgment from my inner critic, I want to be more often in a place, where I can look at things with curiosity, compassion and accountability, rather than from a place of comparison, frustration and disgust. For now, I'm am learning to give myself room to breath and accept myself as I am maybe radically.
.
So is my place still messy? Sometimes, and that's okay.
Lexi*