Posted on
December 14th, 2007
by Lexi
If you really do put a small value upon yourself,
rest assured that the world will not raise your price.
~Anonymous
When I was seventeen, I baby sat for two girls 8 and 10. I'd say they were blond little angels, but that was hardly the case, and not really the problem. I'd say the problem was their mother, who would call me, with only a moment's notice, and require my "emergency" babysitter abilities. I'd tell her I'd like advance notice for babysitting, and it would happen a few times and back to the emergency short notice babysitting gig. There went my plans.
It happened several times a week for several years. It wasn't just their mother that was asking me to do things on short notice, or worse, other people would just not show up for our plans! I would blame it on them. Why! Why couldn't she plan in advance? Why were they so unreliable? Why did this keep happening?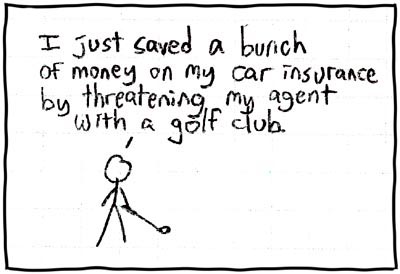 I was reminded of the past version of myself, when this weekend I got a call from a promoter friend in San Diego. He had girl problems.
His problem was this: There was a hot girl that he keeps getting into the VIP clubs for free. She has promised that she will help him promote and do other promoter related work for him. However, every time he asks her to help, she says yes and cancels at the last minute, she doesn't show up, or she can't. He kept asking why Flakey Girl was like that. Was she spoiled? Were her parents over indulgent? Maybe.
Maybe the first two times were legit. Regardless, if she were an independent contractor at a law firm, if she didn't work, she didn't get paid. If she worked, she got paid, in this case compesation was clubs perks.
I asked him how many people would love the perks Flakey Girl gets? Lots.
Why are you spending your time teaching her that she can flake out on you and still get these perks?
The issue my 17 year old self had was the same one that my promoter friend had. It wasn't that other people were inconsiderate. What happened was:
We taught them to treat us this way by repeatedly allowing it.
For me, it felt like I was being mean to say to the woman who wanted me to babysit on short notice "I'm very sorry, I need three-days advance notice for any baby sitting I do for you. I cannot sit for you tonight."
In order for this to work, I had to be consistent, including the times when she called, and I did not have plans. I had to be this consistent for a long time because I had consistently let her needs trump mine.
The problem was never her, it was me.
I had shown her that it was okay for her to rely on me on short notice to sit for her kids. The first few times may have been genuine emergencies. It started out as my choice to drop whatever I was doing to help her out, and later became something I didn't want to do and kept doing it!
I started to rationalize not taking my needs into account with: it was because she was a single parent, and her kids really needed consistency. Other rationalizations: that by doing her these favors I was a 'good' person, and that especially because I would cancel my plans to babysit I had a good work ethic. Not to mention I was making money. It took a long time for me to realize how it was I want to be treated on that issue.
As it turns out, there were ways people treated me that I realized I didn't like. Often times, they continued to treat me this way, because I continued to permit it. Sometimes, just a simple conversation about how I felt about what was happening changed things. Sometimes a conversation and a change in my behavior was what was needed to change things.
The hardest lesson for me was learning that I would rather be alone than miserable in a relationship.
This lesson was a gift from my second serious relationship, with DJ when I was 18. I use the term gift in all seriousness, because of the immense growth that came from walking down that path. Could I have learned the same lesson another way? Maybe, but that's not how it happened.
The short version is, when he treated me in ways that were abusive, I stayed. It was a lot more complicated than that, but this is the short version.
There were a lot of irrational reasons for staying. I also allowed him to set the precedent that yelling at me when another man looked at me was okay. Or slapping me because he felt like it was okay. I didn't leave. I thought it was a fluke, a mistake, it wouldn't happen again. There were complicating factors, as with most abusive relationships.
What brought the end of our relationship was that I had to make a choice about how I would allow myself to be treated, regardless of the consequences. I last saw him the day I made that choice.
It took a lot of work to own my part in that relationship, both in how I stayed in it, and what it was about me that was attracted to that kind of man. I'm not responsible for his actions, I'm only responsible for mine. That is all material for another post.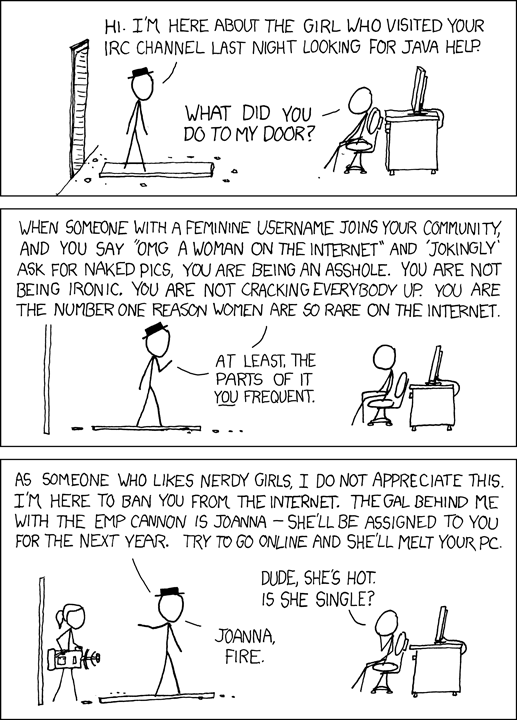 With the woman I babysat for, because of a change in communication and because she was willing to learn how to interact with me differently, we continued to have a relationship. With DJ, despite his promises, he did not change how he treated me, so we ended the relationship. I don't know yet how my promoter friend's relationship will play out yet with Flakey girl, one can hope for the best.
At the end of the day, we cannot change how other people treat us, we can only communicate through our words and behavior what we are and are not willing to tolerate. In looking for similar articles on the internet, I came across Christine Kane's blog who succinctly outlines the process for figuring out how we want to be treated. She says:
Start by knowing what you want (and what you don't want)
Learn from your current situation
Honor it and practice it
Teach yourself how to treat yourself when that is the only choice
I am still learning what I will and will not tolerate. Every situation I am in that I find unpleasant is a gift. It helps me become more clear in what I want for myself. I'm curious to try Christine's suggestion of writing a user's manual for myself in order to refine and internalize my value of my self. This is a process.
Lexi*